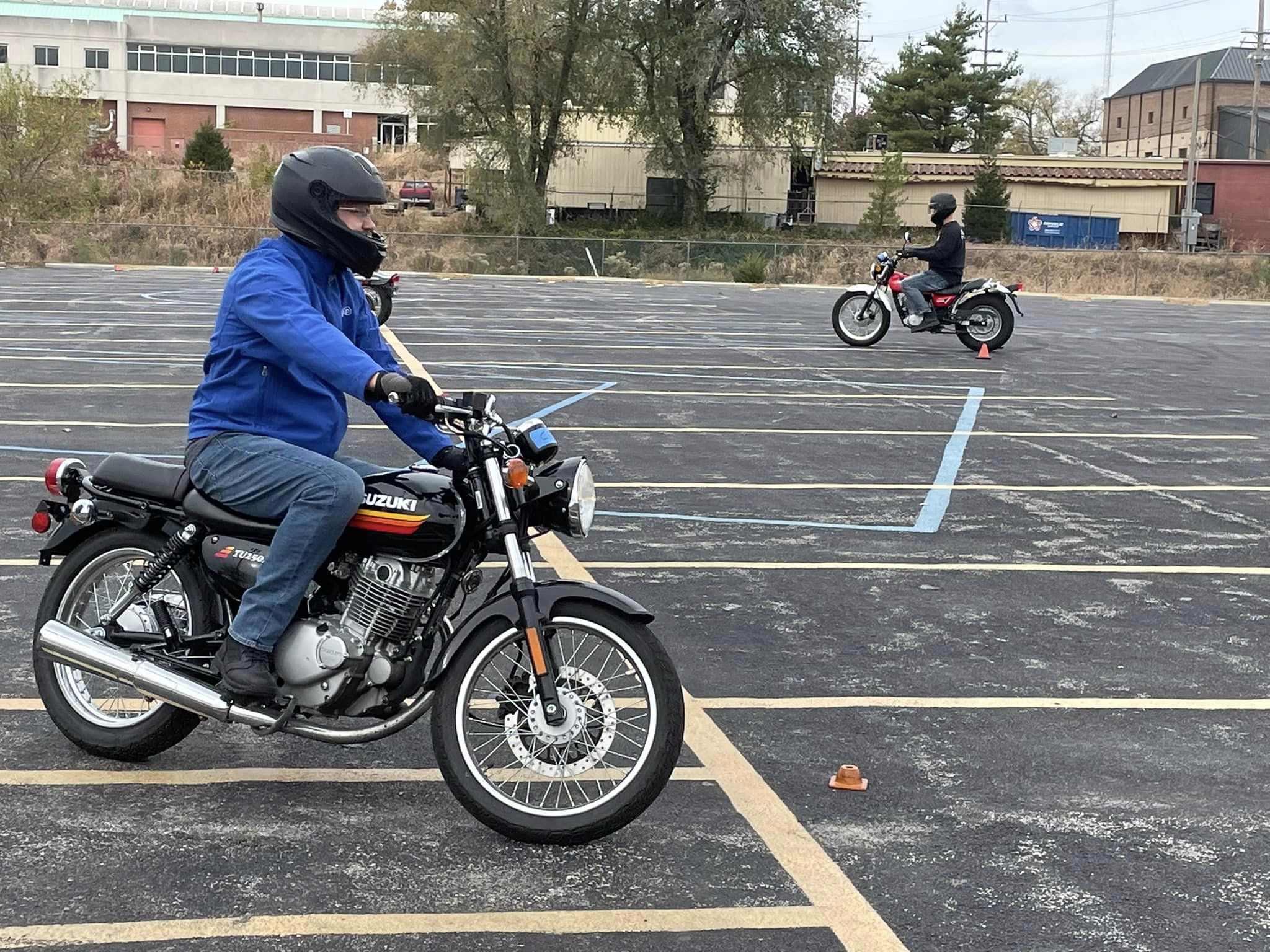 The Basic RiderCourse is intended for those with little or no experience,
or for any rider who has missed the opportunity to take formal motorcycle rider education. This hands-on, learner-centered, step-by-step course teaches everything from the ground up.
The Classroom portion is an on-line course which takes approximately five hours to complete and covers risk awareness, protective gear, motorcycle controls, riding skills and street strategies.
On cycle training is conducted by certified motorcycle safety Instructors in a controlled environment. The riding exercises are conducted on our training motorcycles. Students get hands-on experience with personal, professional coaching.
Please note the riding portion is physically demanding, if you have questions or concerns, please contact the Site where you are registered for training, before the beginning of class.
Total instructional time for the on-line course and on cycle training is approximately 16 hours, including skill and knowledge evaluations at the end of the course. Students meeting evaluation standards receive a completion card, waiving all testing required by the state for a motorcycle endorsement, which must be obtained from the DMV.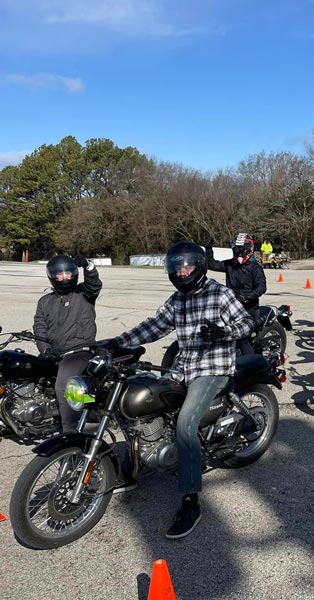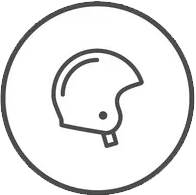 Helmet — DOT approved
Helmet - Full-face, 3/4 helmets are acceptable, provided that they meet minimum DOTcertification. Personal helmets are subject to inspection for the DOT certification and that they are in good working condition. 1/2 shell helmets are not permissible.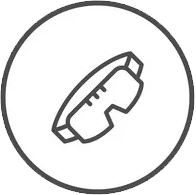 Eye Protection
Eye protection - Face shield, goggles or some form of sun/eye glasses. They may be tinted or clear. Ordinary prescription glasses may be worn. For night training eye protection must be clear.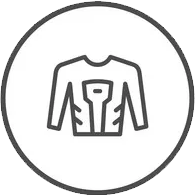 Long Sleeves
Long sleeve T-shirt or dress shirt that reaches the wrist or jacket are all acceptable.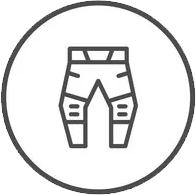 Sturdy Pants
You must wear pants! No exceptions. Denim or leather jeans are preferred. All pants are required to have NO holes in them and must come down to the foot. Dress slacks, spandex, leggings, and sweatpants are NOT permissible.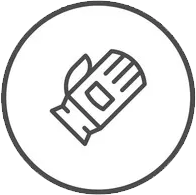 Full-finger Gloves
Must be full finger and cannot be open on the back of the hand or knuckles. Gloves must be motorcycle specific or sturdy leather or synthetic. (Dishwashing gloves and surgeon's gloves are NOT permissible)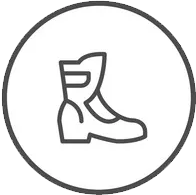 Over-the-ankle Boots or Shoes
MUST completely cover your ankle, have little to no heel (NOT cloth, canvas, etc.), and have a good rubber sole for traction.
Thin fabric shoes made of canvas or other non-boot fabrics are not permissible.