Introductory Motorcycle Experience REGISTER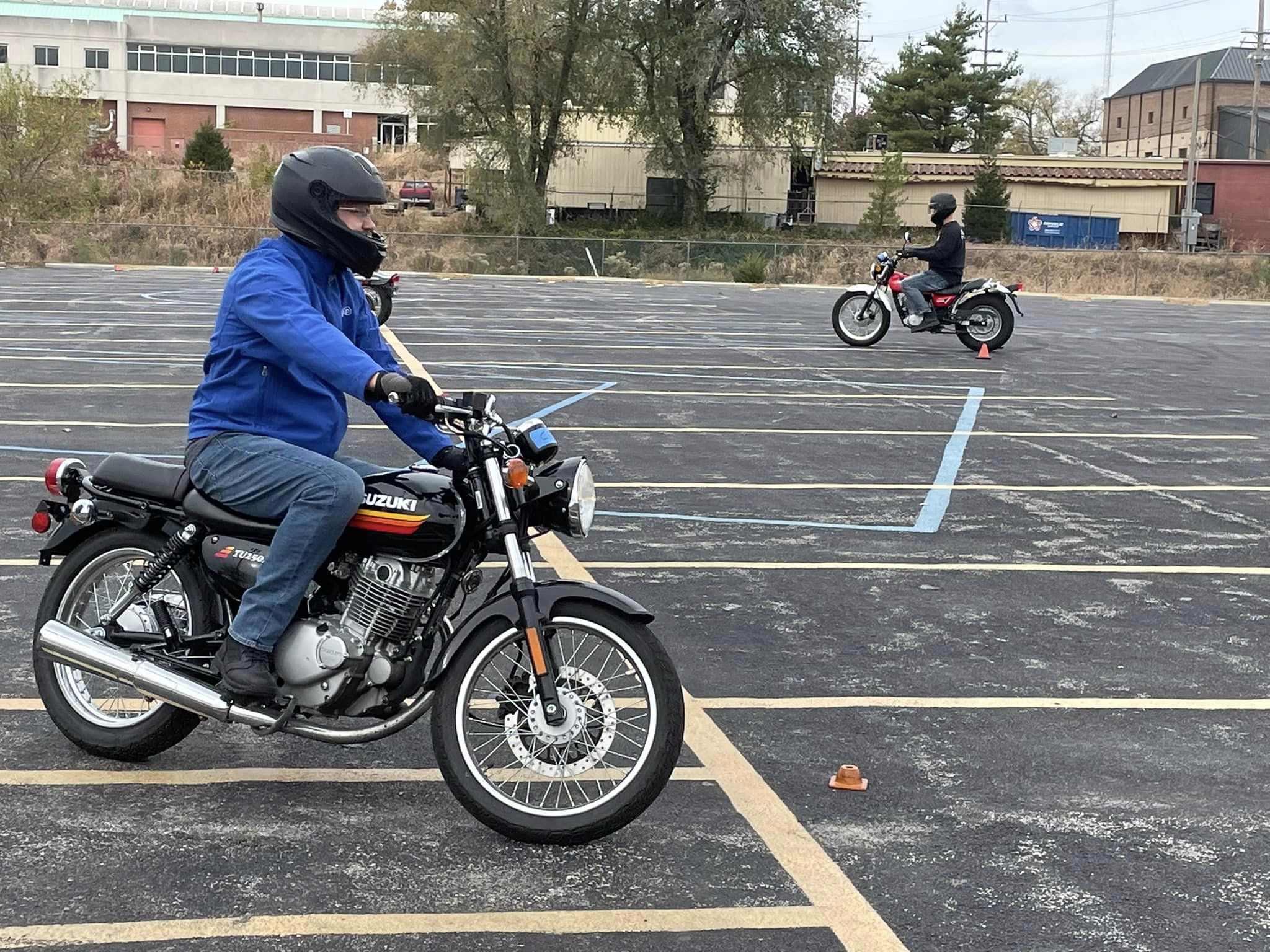 A two-hour first-touch experience to "try on" a motorcycle.
Through a series of guided activities, this hands-on, learner-centered experience offers participants an opportunity to discover if motorcycling is right for them.
Under the supervision of an MSF-certified Instructor, participants become familiar with the primary parts and controls of a typical motorcycle, manipulate and operate those controls, discover the risks of riding and the benefits of professional training.
The hands-on experience is usually enough for participants to consider whether or not learning to ride is for them. The IME is a perfect introduction to the joys of motorcycling and NOT intended to teach a person how to ride. There is no skill test or license waiver associated with this course.
This course is for
Anyone who has never ridden a motorcycle.
Anyone who wants to see if learning to ride is right for them.
Anyone who wants a taste of motorcycling in a low-risk environment.
Anyone who wants extra time to prepare for the Basic RiderCourse.
We provide
Basic introduction to motorcycle operation.
Slow, relaxed pace for maximum confidence and fun.
Small class sizes (3:1) for more personal attention.
Training motorcycles, helmets, and participation certificates.
Motorcycle Safety Foundation certified Instructors.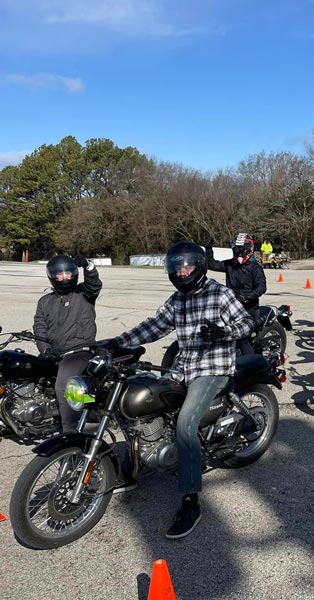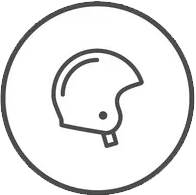 Helmet — DOT approved
Helmet - Full-face, 3/4 helmets are acceptable, provided that they meet minimum DOTcertification. Personal helmets are subject to inspection for the DOT certification and that they are in good working condition. 1/2 shell helmets are not permissible.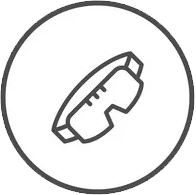 Eye Protection
Eye protection - Face shield, goggles or some form of sun/eye glasses. They may be tinted or clear. Ordinary prescription glasses may be worn. For night training eye protection must be clear.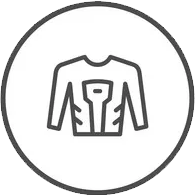 Long Sleeves
Long sleeve T-shirt or dress shirt that reaches the wrist or jacket are all acceptable.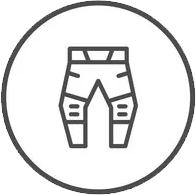 Sturdy Pants
You must wear pants! No exceptions. Denim or leather jeans are preferred. All pants are required to have NO holes in them and must come down to the foot. Dress slacks, spandex, leggings, and sweatpants are NOT permissible.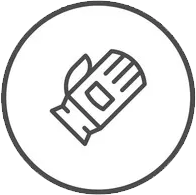 Full-finger Gloves
Must be full finger and cannot be open on the back of the hand or knuckles. Gloves must be motorcycle specific or sturdy leather or synthetic. (Dishwashing gloves and surgeon's gloves are NOT permissible)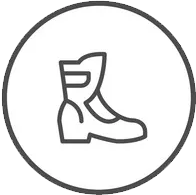 Over-the-ankle Boots or Shoes
MUST completely cover your ankle, have little to no heel (NOT cloth, canvas, etc.), and have a good rubber sole for traction.
Thin fabric shoes made of canvas or other non-boot fabrics are not permissible.